Background
Dworkin Puzino Associates P.C. has extensive experience in business and individual accounting, finance and taxation. Our firm offers a full range of services for both small and large clientele. DP's knowledge ranges from basic tax management and accounting services to more in-depth services such as areas of tax preparation and planning, trust and estate tax, business advisory, bookkeeping and accounting services.
Combining the knowledge and experience of our entire staff, we assure that every client receives the attention they deserve. Our dedication to high standards and professional ethics is the reason our clients return year after year.
Our goal is to assist clients in maintaining financial viability in the present, while taking a proactive approach to achieve future goals. This process requires an understanding of our clients needs through open communication. Dworkin Puzino Associates P.C. meets these goals through research & sound analysis with our high standards of excellence and professionalism. Continuing education is the key to keeping current with the many changes in our profession. Our dedication to professionalism has earned our firm a level of excellence in which we take great pride.
Our commitment to hard work has earned the respect of the business and financial community. This is a direct result of our talent and responsiveness to our clients. Whether you are a current or prospective client, rest assured that individuals and businesses who choose Dworkin Puzino Associates P.C. receive accurate and timely advice.
Partners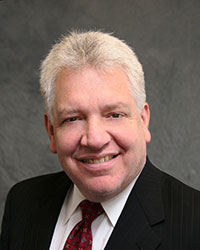 Alan.Dworkin@dpassociates.cpa
Alan Dworkin, CPA, CGMA, is a practitioner with over 30 years of experience. He has spent extensive time in both the public and private sectors where he has worked with companies ranging in size from small local businesses to international corporations as controller of the William Morris Agency, Inc. and as a consultant to Ernst & Young and Prudential Financial. Through his diversified background he gained expertise in the areas of financial accounting, taxation, auditing, and budgeting and business management. He is a Peer Review Team Captain. Mr. Dworkin has spoken before a number of groups on changes to the Accounting Pronouncements and Tax Laws.

He is a member of the AICPA, NJSCPA, NYSSCPA, FICPA, NATP and NCCPAP.
Glenn.Puzino@dpassociates.cpa
Ann Marie Quinn
Office Manager - Freehold
732-780-2214 ext. 154
AnnMarie.Quinn@dpassociates.cpa

Thomas Applegate, CPA
Accountant
732-780-2214 ext. 156
Thomas.Applegate@dpassociates.cpa

Linda Gilbert, CPA
Senior Accountant
609-538-8351
Linda.Gilbert@dpassociates.cpa

Veronica Ramirez
Accountant
732-780-2214 ext. 155
Veronica.Ramirez@dpassociates.cpa

Wendy Chodes
Office Manager - Ewing
609-538-8351
Wendy.Chodes@dpassociates.cpa